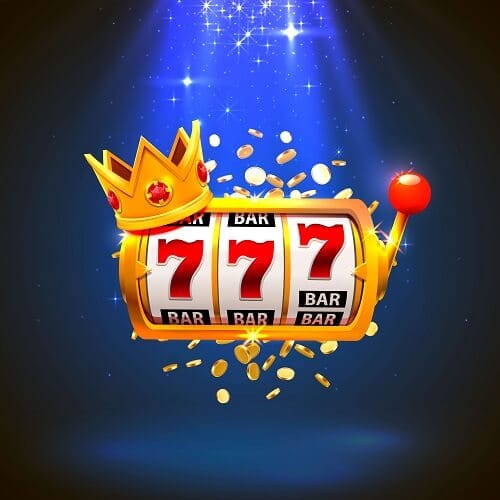 Technology is a wonderful thing, and the more it increases in its power the more we can utilise it to help us. In pretty much all walks of life technology can assist us. There's an app for everything these days - we can track what we eat, our money in our bank accounts, we can order food at the touch of a button… and now we can play free slots games online too.
Once upon a time the only way to access casino games would be to… go to the casino. It was rather a social affair - groups of people would head out together and gamble. However, it was also a little bit of a classist affair too as the only people who would go to the casino were those who could afford to go to the casino, that is those of a higher class. The rest of us would go to the pub. Now, you can play slots in most pubs but it's not quite the same experience.
We can still go on holiday to Las Vegas or even head into the local Grosvenor (other casinos are available!) much more accessibly than we used to be able to, but we also have the wonderful world of online casino at our disposal that we can access on just about all devices, just about all of the time.
The online casino pay by mobile industry is dominated for the most part by online slots, so we decided to take a look at the online casino games outside of the slot domain to give a little perspective and something more to choose from.

Where's the Best Place to Access the World of Online Casino?
You can play all of the following games at Pay by Mobile Casino, alongside a whole bunch more. There is also a pretty damn good signup offer available at Pay by Mobile Casino whereby you can access free plays for real money as well as a welcome package worth up to a very friendly £150.
Poker Txs Card Game
Poker is often attributed to be the most popular gambling game in the world. It is accessible at high tiers through fancy casinos but also can be played in the basement with a few mates and a few beers. Poker requires a greater understanding of the game perhaps than other games, particularly slots, but when you do know the rules then it's great fun to play.
If you feel like trying it out in the virtual domain you can play Poker Txs at Pay by Mobile Casino right now.
Blackjack
Blackjack is one classic card game that can also be played in the casino or at home with the gang. The objective of this game is to number 21 with the hand of cards you are dealt without going over, where you automatically lose. Keep taking cards from the dealer but don't overcook it - how risky will you play the game? All Royals are worth 10 and the Ace is worth either 10 or 1 depending on what suits your game.
Play it online at Pay by Mobile Casino to try it out if you have never played before, or if you don't have a deck of cards to hand or people to play with.
Bacarrat Casino Game
Similar stylistically to Blackjack is Baccarat, except this time around you're looking for the number 9 and can actually go over, so 10 is better than 7 for example. Naturally this would be rather difficult if the Royals were all worth 10 again considering that in Bacarrat you can only have 2 or 3 cards compared to the unlimited in Blackjack and you can never have just 1, so the Royals in Bacarrat are actually valueless. Bacarrat is one of the lesser known casino games so if you haven't played it before why not try it for free at Pay by Mobile Casino?
Roulette Online
The main difference between European Roulette and American Roulette is that in European Roulette you only have one green zero on the table instead of the 2 there in American Roulette. American Roulette often suits the more high-risk gambler because of this so have a think about what works best for your playing style. You can play both of these games at Pay by Mobile Casino so you can easily choose which game is right for you, and it's a whole lot of fun to do so as well, so don't miss out and get involved today.