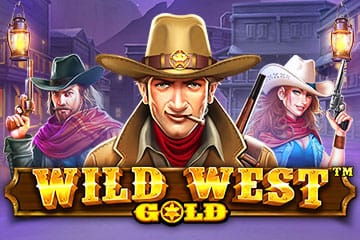 New online slots burst onto the scene very frequently thanks to the prolific gaming developers who produce high quality games time and time again. The online slots industry is one which is consistently growing year on year with more and more gamers finding new slot games which take their fancy. It is easy to see why, with the multitude of exciting new bonus features and mouth-watering jackpots being thrown around the online casino space.
New online slots enthusiasts may be keen to find out more about how these online slots are played and whether there are any handy tips which can see them win big. Look no further! Here we will take a look at the basics of playing new slot games.

How do Online Slots Work?
Online slots at pay by mobile casino mimic the gameplay of classic land-based fruit machines you will have seen in pubs and casinos up and down the UK. Symbols spin on a number of reels before stopping to reveal a combination. Whether or not this combination lands you a win or not is determined by the pay lines. You can view the pay lines in the menu section of any slot game. The number of pay lines differs across games but generally the pay lines are more numerous and complex than the those you will have seen in traditional slot machines, which often used a single pay line across the middle of the reels.
Online slot games begin with you choosing how much you want to stake (the minimum varies across titles) and then hitting the spin button. The rest is done for you and your wins will be accompanied with celebratory sound effects and visuals, in addition to your balance going up. You can sit back and relax with the auto play feature until you are jetted off to some bonus rounds where extra cash prizes or free spins can be won.
Varying Features of Online Slots
Online slots deposit by phone bill offer a range of different themes in order to offer something new to each player. Developers such as NetEnt are known for being incredibly imaginative in this department. However, it is not just the aesthetics that differ across games, with the mechanics also varying to offer a unique experience for each game.
The Return to Player (RTP) is something to look out for that varies. This percentage refers to the amount of staked money that a slot will return in winnings to lucky players. Furthermore, the volatility of a game is important to check out, as higher volatility games will offer bigger jackpots but pay out less often.
How do New Slot Games Vary?
New slots differ from more classic titles in that they offer high-definition visuals. Although there are a bunch of classic slot games such as Starburst and Gonzo's Quest which are timeless, you will see more adventurous visuals across newer releases. New online slots have also had the benefit of insight from previous games, therefore developers have had a chance to get feedback on what players have been enjoying and implement these features in subsequent releases. It is easy to find new slots by heading over to sites like Pay by mobile casino and arrange by 'newest'. Why not try something new, like free slot games, today?