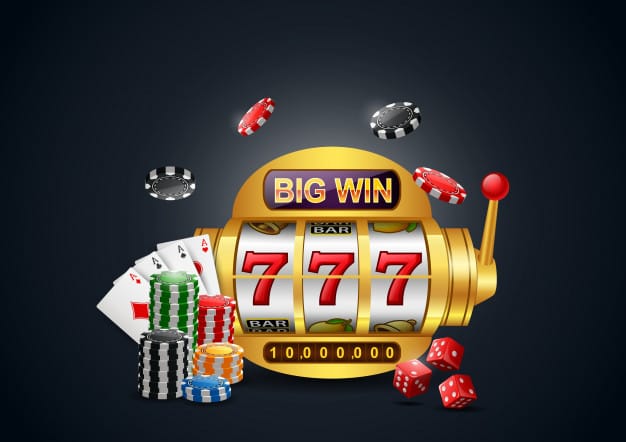 Online slots for you, online slots for me, online slots for everybody… Sometimes the wealth of choice available for great new online slots is almost overwhelming. That is why we are here to shed some light on how you can discover your new favourite online slots. Never again will you be staring into the abyss unsure where to begin. Look no further, your slots journey starts here.

Finding New Slot Games
New online slots are dispatched by all the best developers regularly, so there is no reason why you cannot regularly find new favourites to enjoy. When it comes to actually finding new slots to play, you are helped by the fact that sites such as Pay by Mobile Casino organise their slots conveniently, meaning you need waste no time diving into some spins!
At Pay by Mobile Casino, simply go to the 'all slots' section and organise by 'newest' to see all the latest releases of new online slots. Furthermore, if you are keen to check out the online slots that are winning players' hearts the most and bringing them back time and time again, go to 'hottest' to see which slots have been kicking up a storm.
Some of our Best Developers
The online slots market has grown rapidly over recent years and there are therefore numerous quality developers of these new titles. One way you can find new slot games to play is by searching for the developer on casino sites, you may even develop a favourite. Some of the best game developers producing quality new slots include:
#1 Live 5
This Staffordshire based developer is relatively new on the scene, having been founded in 2014. With popular titles such as the Billy Gone Wild slot winning over new fans, however, Live 5 have become a big name in the sector.
#2 NetEnt
Online slots simply would not be where they are today without NetEnt. Founded in 1996, they have led innovation in the gaming sector by developing new technology such as VR slots, in addition to churning out highly entertaining new slots each year. All of the above can be accessed after your first deposit by phone!
New Online Slots to Play
#1 Jack Hammer 2
Online slots gain a lot of respect for having a high Return to Player percentage (RTP), meaning that you are more likely to win a decent amount of your stakes back in winnings. Jack Hammer 2 is one such game from NetEnt; it holds an impressive RTP of 97.1%. Its comic book theme makes it a unique game which is definitely worth checking out.
#2 Retro Reels Extreme Heat
Online slots from Microgaming never disappoint and this sizzling slot is no exception. Retro Reels Extreme Heat also offers a very high RTP of 97.5% and comes with an exciting respins feature. Bonus features such as this working in conjunction with its classic layout and design makes it an enticing new slot to play.
Final Thoughts
New free slots games online for you are all about personal preference. The methods outlined above are useful to find new games which tailor to your preferences. Search sites for the hottest slots, newest slots, or for particular developers once you develop a favourite. You can even search for slots with a high RTP. You will be playing some of the best new slots in no time.