Roulette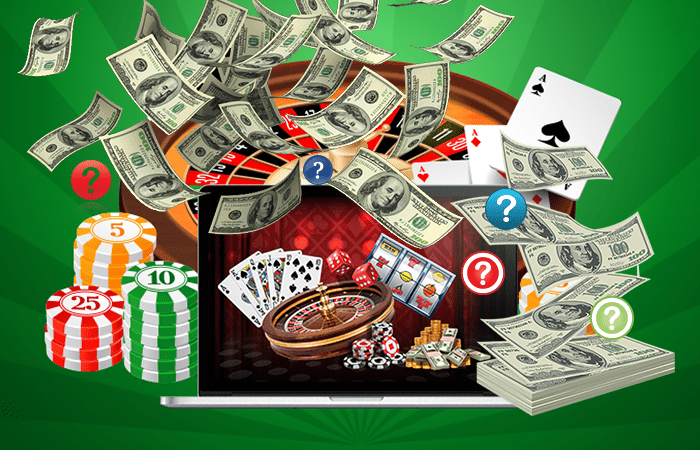 Do you enjoy playing online roulette? You're certainly not alone.
Roulette is one of the most glamorous table games on the market. However, the casino game has existed for hundreds of years. Before moving on to online casinos, roulette started as a game in land-based casinos, pubs, and clubs.
Today, you can play online roulette anywhere, as long as you're logged into our Pay by Mobile Casino. Of course, you'll need to sign up first, so you can enjoy pay by mobile slots, online roulette games, bingo, and more casino games. If you deposit £10 or more when you sign up, you can claim our Welcome Bonus and potentially win up to 500 free spins on Starburst (Full Ts and Cs Apply).
Roulette has different versions, and you can play right here on our online casino. A few examples include; French roulette, European roulette, and American roulette. This article will provide you with your complete guide to all these roulette games.
We are going back to the beginning to look at the history behind roulette, differentiating between American roulette, and European roulette, examining the rules, and more.
Are you ready to play online roulette? Let's get started.

How do you play roulette?
If you want to learn how to play online roulette, you'll first have to go back to the basics. Luckily, the rules of roulette are easy to grasp. The first thing you need to know is the difference between American and European roulette. It all starts with the numbers on the roulette wheel.
Firstly, the roulette wheel for French and European roulette has 37 different sections. For example, 18 are black, 18 are red, and there's also a single zero (0) in the colour green. In American roulette, you will notice that there are 38 sections on the roulette wheel, and this time there's a double zero (00).
European roulette is more popular than American roulette. While European roulette has odds at 1 to 37, American roulette has odds at 1 to 38. Also, American roulette has a higher house edge at 5.26% compared to European roulette's 2.7%.
To play the game, players will start by betting on where on the roulette wheel they think the ball will land. Then, different sections of the wheel will call for different bets. You aren't restricted, as you can place several bets at once.
Playing roulette online could not be easier, and the interface is easy to grasp. Check out this simple roulette guide to start;
Click on 'Spin' to begin and confirm any bets you have made.
The 'Double' button will automatically double your bet.
'Undo' will get rid of your last choice.
The 'Rebet' button allows you to alter your betting position.
There's also a Double/Spin and Rebet/Spin option.
Make sure you sign up to Pay By Mobile Casino to play online roulette games today.

What are the bets in roulette?
It's essential to understand the difference between inside and outside bets before playing online roulette. Therefore, we will examine inside bets first.
Inside bets:
This betting strategy is where players make roulette bets on the side of the roulette table. Inside bets carry larger payouts but smaller chances of landing a win. There are 6  different types of this roulette bet.
Straight Up: placing your bets on one number.
Split bet: set a bet on two adjoining numbers.
Street bet: betting that the ball will land on three numbers that fall on a horizontal line.
Trio bet: you can bet on three numbers, i.e., double zero, two and three, or single zero, one, and two.
Square/Corner bet: you bet on four numbers that land in a square shape on the roulette table.
Six Line bet: the combination of making two Street bets.
Outside bets:
If you opt for the roulette outside bet, your odds of landing a win are higher, but your payout is lower. Like the inside bet, there are 6 different types of outside bets.
Column bet: the column bet uses 12 numbers in a row.
Dozen bet: allows bets on up to 12 numbers
Even/odd: you bet on whether you think the ball lands on an even or odd number on the roulette wheel.
Low/high: bet on whether the ball lands on numbers from 1 to 18 on the wheel or 19 to 36.
Colour bet: you place your chips on which colour the ball will land on, either red or black.
What are the payouts in roulette?
So, what are the payouts in online roulette? Let's take a look at what a successful bet can pay you. We will begin with inside bets payouts.
Straight Up: 35:1
Split: 17:1
Street: 11:1
Corner: 8:1
Five numbers: 6:1
Six numbers: 5:1
Here are what outside bets in online roulette are likely to pay;
Red/Black: 1:1
Odd/Even: 1:1
Low/High number bet: 1:1
Column bet: 2:1
Dozen bet: 2:1
Check some of the most loved roulette variants on Pay by Mobile online casino, namely Auto Roulette and European Roulette.
The history of the game
In this section, we'll look at the origins of roulette. Historians believe French mathematician and inventor Blaise Pascal discovered roulette in 1655. However, Pascal supposedly invented roulette by accident while creating the perpetual motion machine!
Roulette wheels were not the same as today. For example, the single zero didn't exist until the 19th century. Then, In 1842, the roulette game moved into France, where they added a single zero to the roulette wheel. King Charles III of Monaco is known to have played this version of roulette!
Roulette was not just played among royalty, though, as it slowly moved into the general public. This created a lot of money for Monaco, which was struggling financially. It was then time for roulette to travel to both England and America.
Roulette reached America in the 1800s. This was where the double zero got added to the roulette wheel. This made the house edge higher but didn't stop players from going to the casino to play. 
So, are you playing American roulette or the King Charles III roulette version?
Ensure you head to Pay By Mobile Casino today for some games of online roulette.
What number hits the most in roulette?
What number hits the most in roulette is a question every roulette player has wondered about at least once. Most players feel that the numbers 7, 17, 23, and 24 are the most common roulette numbers. But why?
Let's begin with the number 7, considered one of the luckiest numbers. So, most players go for lucky 7.
17 is also considered the best number to bet on in roulette. That must be because it is in the middle of the roulette wheel. You can try your luck at these numbers by playing roulette on our  Pay By Mobile Casino site.
Should you avoid any numbers in roulette?
We have covered numbers considered lucky in roulette, but what about unlucky numbers? Some people believe 13 to be one of the unluckiest numbers to bet on in roulette. Players also regard numbers 6, 34, and 0 as unlucky. However, remember that roulette players base this assumption on feelings. Ultimately, roulette operates on randomness. So, make your bets on where you feel comfortable and not based on roulette myths.
Can you really win at roulette?
You can potentially win big by playing roulette, so what are the best odds? Well, it will depend on the type of bet you make. The highest odds pertain to a single number bet, as they carry a payout of 36:1. Conversely, the payouts for red/black or odd/even numbers carry low odds of 1:1.
So, how can you improve your chances of landing a big payout? We have listed our 7 best roulette strategies below. Keep reading to discover how to make the most out of your roulette games.
Sign up on a registered casino
The first thing to do before you play online roulette is to look for a registered casino. A regulated casino means that any personal details you share will remain safe. These casinos will never scam you too. A perfect example is the Pay By Mobile Casino registered by the United Kingdom Gambling Commission (UKGC). So, you can rest assured that all your info is safe with us when you play online roulette here.
Select the right variant of roulette
There are two main roulette games; American and European roulette. European Roulette has higher chances of paying more because it has better odds. American roulette is equally great but less popular among table game lovers.
Use strategy cards
Roulette strategy cards can be handy for casino roulette players, especially beginners. They inform you how to bet, when to bet, and when to admit defeat.
We would recommend them to experienced roulette players too. It always helps to brush up on your roulette knowledge. There could always be something to learn that could be the key to your success.
Control your roulette bets
Despite how many times you've heard it, it always helps to be reminded. Not betting more than you can afford is not only responsible, but it ensures you maintain control over the roulette game. It all starts with playing at an online casino that encourages safe gambling. Pay By Mobile Casino is a perfect example.
Pay By Mobile Casino encourages you to take breaks when playing online roulette. Taking breaks helps you reevaluate your choices and avoid losses. Making smaller bets is also a good idea.
Consider using outside bets in roulette
Using outside bets is a betting strategy that might land more regular wins. Even though the payouts are lower than those from inside bets, they can add up. In addition, there's less risk involved for those of you that prefer a more casual roulette game.
Practising roulette 
Playing free roulette online will go a long way in helping you sharpen your skills. But, of course, the best part about free online roulette is that you won't lose any cash.
It's a helpful tip for new players who want to play online roulette. Also, try playing free roulette if you're going to change variants. For example, if you are going to play American roulette and are a European roulette fan, you can play free roulette first.
Consider using the En Prison rule
The En Prison rule is a roulette betting strategy for European roulette.  Your money is essentially placed in prison if the ball lands on the zero. Then, the bet will move with you to the next spin, and if you win you will get your money back. We would advise roulette beginners to avoid this strategy and stick to the more straightforward roulette bet strategies. After all, confidence in roulette is key.
Final Thoughts on Online Roulette
That is our complete guide to playing online roulette on Pay By Mobile Casino. Roulette is one of the most popular table games because it doesn't need much skill to play. 
The fact that you can now play roulette online is also freeing. You can play roulette on all your devices, including from the comfort of your mobile phone.
Roulette is a relatively fast-paced game, but we consider it easy to follow once you get the hang of things. We recommend learning the roulette rules, betting strategies, and payouts. This is important, especially if you're switching between American roulette and the European variant.
Many people choose to adopt low variance betting strategies when playing online roulette. For example, some players stick to outside bets to try and land more regular wins. Also, you should always play roulette at a licensed and regulated casino like our Pay By Mobile Casino. We suggest that you play some roulette games now to put your newfound roulette knowledge to the test.
You can access many other games at Pay by Mobile Casino, click here to see our slot games.  
*Any Free Spins/Welcome Bonuses References are subject to the following: NEW PLAYERS ONLY, MIN DEPOSIT £10, £8 MAX WIN PER 10 SPINS, MAX BONUS EQUAL TO LIFETIME DEPOSITS (UP TO £250), 65X WAGERING REQUIREMENTS AND FULL Ts&Cs APPLY.
All values (Bet Levels, Maximum Wins etc.) mentioned in relation to this slot game are subject to change at any time.